Real Estate Investment, Development
& Property Management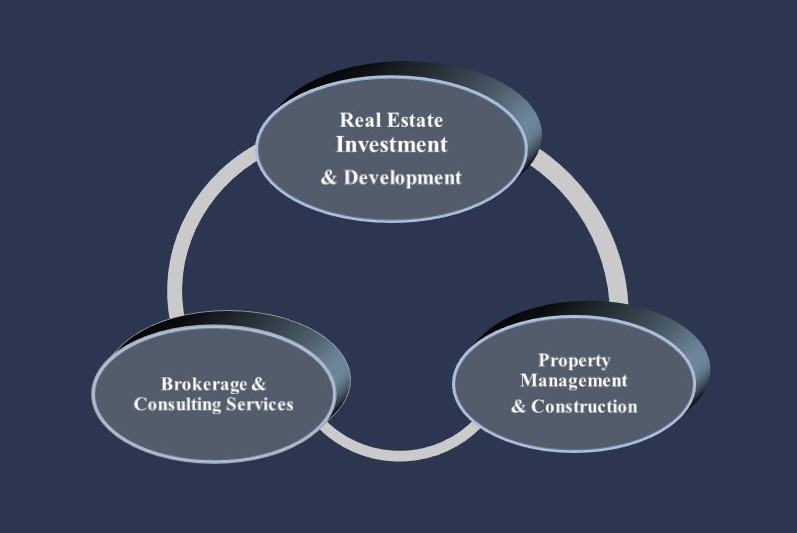 About Us
The Messina Family is proud of its fifty plus year Tradition of Service; for at least four generations the Messina Family and their companies have practiced an entrepreneurial spirit and personal approach to every relationship. This hand's on approach has helped us to provide an excellent value to our clients and over the next 50 years we will continue to strive to earn our client's trust.
Vincent A. Messina founded Hillcrest Consultants, Inc. in 1975. Vincent started out as a sole proprietor in the early 1960's with accounting and tax services and in 1968 he purchased Nims Catering located in Waltham Massachusetts. Over the next 5 years he began to grow the Hillcrest-Nims Catering business dramatically to include on-premise, off-premise and institutional catering services. In the early 1970's Vincent began developing real estate with the site selection, design and construction of a new function hall for the rapidly expanding catering business. In 1973 he opened one of the largest privately owned function facilities west of Boston; the facility featured a custom designed commercial kitchen to support Hillcrest's growing off-premise and institutional business, as well as its onsite function hall capable of accommodating over 1,200 people for dinner. Vincent continued to operate and expand the catering business until the early 1980's; during this period he began transitioning into real estate investing development. He eventually sold the catering business, leasing the function facility back to the new owners and continued to expand into real estate developing several properties. Mr. Messina eventually took the catering business back over during the 1990's and ran it until he closed the business in 1998 and converted the property into a modern office building. Vincent Messina is Certified Public Accountant, he holds a Bachelor's degree from Bentley University and is a licensed real estate broker.
Daniel V. Messina joined Hillcrest in 1995. He holds a Master's Degree in Business Administration and a Bachelor of Arts with a concentration in finance and accounting. He is a licensed real estate broker in Massachusetts, New Hampshire and Rhode Island, a Massachusetts licensed construction supervisor and is proud to have earned recognition as a Certified Commercial Investment Member. The CCIM designation is the most prestigious designation a commercial real estate professional can achieve, to learn more about CCIM's, please click here. Dan is also proud to have earned recognition as a Certified Property Manager®. The CPM® designation demonstrates years of experience and comprehensive property management expertise, to learn more about the CPM® designation, please click here. Prior to joining Hillcrest, Dan worked for MassHousing as an asset manager where he gained property management experience with commercial and multi-family properties and with Federal and State subsidized housing regulations. During his time at MassHousing he earned recognition as a Certified Occupancy Specialist and Certified Financial Manager from the National Center of Housing Management. Dan is also a Notary Public, Realtor and Certified International Property Specialist.
We focus on three core business areas with the goal of achieving our required internal rates of return through stable long-term management and investment decisions. Actively managing and developing all our properties through our management and development firm, Hillcrest Consultants, Inc. allows us to control operating costs, reduce turnover and focus on the long-term value of each property we own. Property management and brokerage services are provided to our affiliated entities under the name Hillcrest Properties.
Core Business Functions
The Messina Companies LLC was founded by Dan Messina to focus on new investment opportunities and related real estate and asset management services. We will continue to work with our affiliates and partners to develop and manage future investment properties. Targeted investment properties include office and medical office buildings, suburban retail & office developments and multi-family properties as well as new development opportunities.
Today, the Messina companies consist of several entities focused on the expansion and management of our real estate investments. We are committed to achieving our investment goals through a hands on approach with all our clients, tenants and partners as we strive to continue our long Tradition of Service.